asdf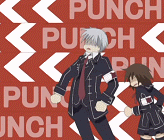 Join Date: Jan 2010
Location: London, Ontario
Posts: 230
Rep Power:
158

Re: Some people just don't get manga...
---
Damn you guys are making me urge a trip to the public library. (My library rules, I just put in a request for any Manga i want and they order it for me.)

As for the colour thing, I've heard it. I don't know anyone in real life who reads Manga or watches Anime besides myself so I always get the "Dude, you're reading it backwards" look, or something like that. To be honest, I don't really bust out my Manga or Anime infront of any of my friends because they couldn't care less to be honest so I usually just keep it to myself now. Sometimes I sit in the library and watch the Teen Annex section just waiting for someone to go near enough to confirm to me that there are other manga and anime fans around besides me. Damn straight, I'm going to the library tomorrow.
______________________